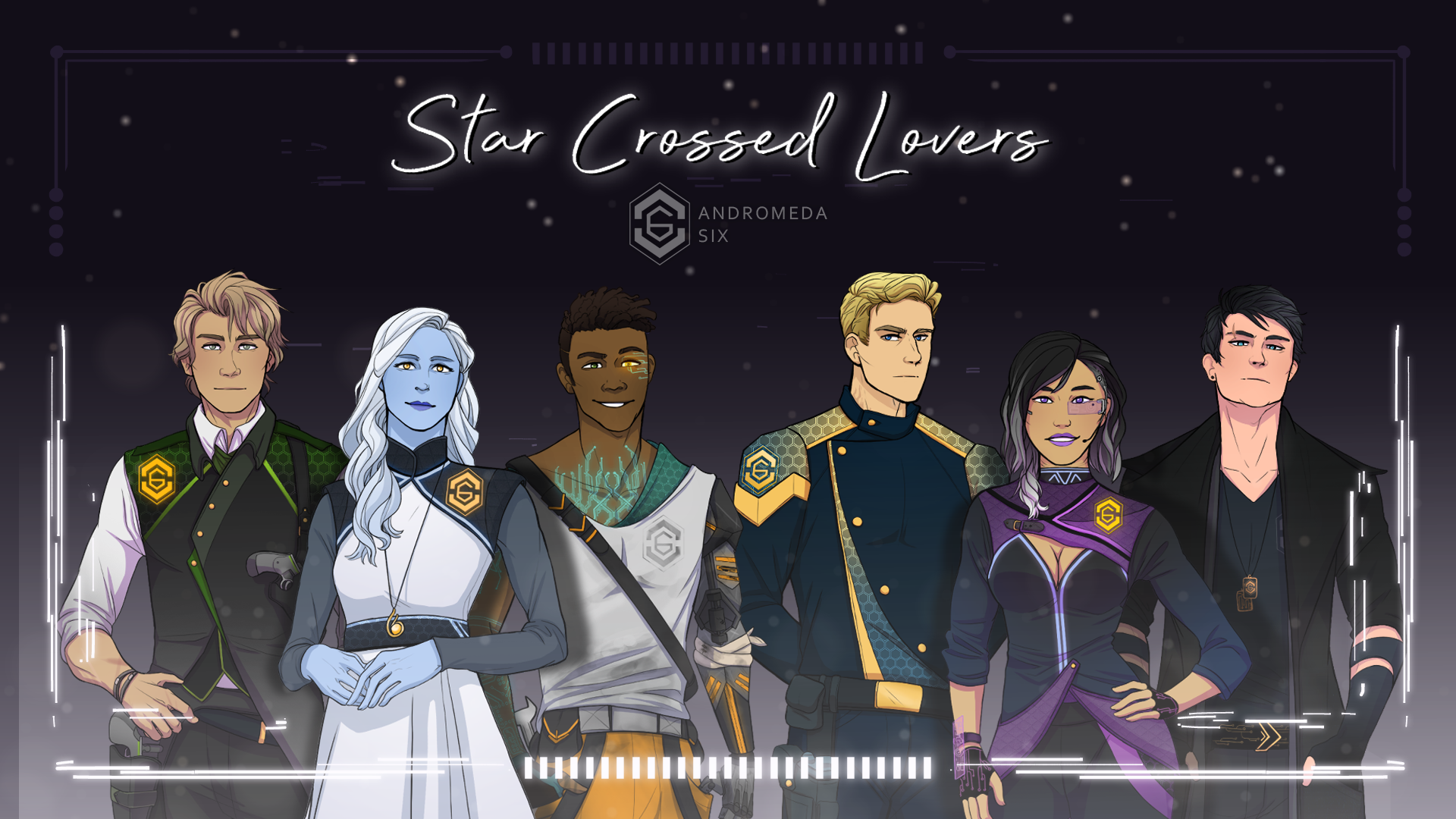 Andromeda Six | Star Crossed Lovers
Star Crossed Lovers | Patch Update 2.1
---
A new patch has been added for Star Crossed Lovers with the following details.
Update 2.1
- Minor typo and grammar fixes.
- Fixed Bash's non-pink sprite during "On Wednesday's we wear pink" scene (for real this time)
- New background added
- Some music tracks changed
If you have previously downloaded the game, any old files will need to be deleted before downloading the new ones.
For bugs or other issues, please contact us at support@wanderlust-games.com
Files
AndromedaSix-ValentineDLC2.1-mac.zip
383 MB
Nov 27, 2020
AndromedaSix-ValentineDLC2.1-pc.zip
400 MB
Nov 27, 2020
Get Andromeda Six | Star Crossed Lovers