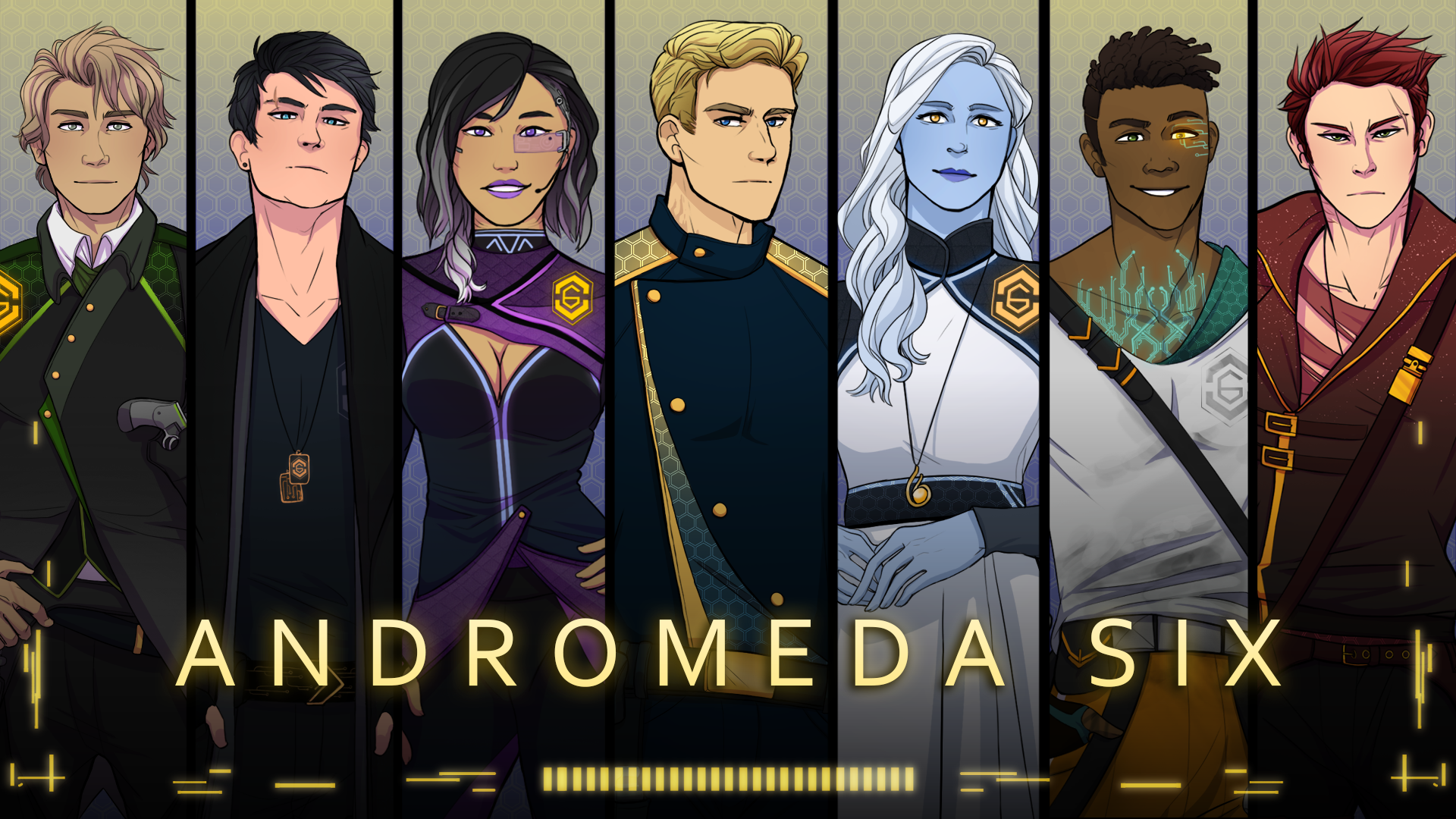 Andromeda Six
A new patch has been uploaded for Andromeda Six Episode Six.

While the changes to the Episode are minor, here's what you can expect to find in the update:

• New scene for Bash marking the beginning of his story arc.
• Scenes added for the no romance route when MC is alone in their room (scene is either with Damon or Cal, similar to their route scenes but with no romance).
• A few more romance lines added here and there with your chosen LI, particularly if you're playing on June, Damon, or Vexx's routes.
• Changes to the scene with Cal and Aya (while asking Cal for the dreaded blood transfusion).
• Minor bug and grammar fixes.
Files
AndromedaSix-AndromedaSix6.2-linux.tar.bz2
600 MB
Sep 22, 2022
AndromedaSix-AndromedaSix6.2-mac.zip
592 MB
Sep 22, 2022
AndromedaSix-AndromedaSix6.2-pc.zip
627 MB
Sep 22, 2022